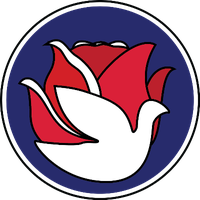 PPCA Annual Board Elections TONIGHT


Sunday 4/11 7pm - PPCA Board Elections & Membership Meeting

Are you interested in running for a PPCA position? PPCA Board Elections are TONIGHT! Who can run? All registered and active PPCA members are eligible and the following positions are open and need to be filled. Need to renew your membership? You can do so today! https://www.portlandpeacecorps.org/cpages/join

Webmaster
Monitor PPCA website and make any necessary updates or changes to website.
Coordinate with NPCA for congruity.
Membership Coordinator
Review registrar of new PPCA members.
Monitor current membership and need for membership renewal.
Write monthly Membership Report in PPCA Newsletter.

Communications Coordinator
Write, edit and publish PPCA's monthly Newsletter.
Coordinate with Board Members, PPCA Groups and Membership to track events and announcements.
Create graphics to better advertise events for PPCA Groups in the Newsletter and on Social Media.
Advocacy Coordinator
Collaborate with NPCA for greater advocacy initiatives.
Communicate and plan meetings with elected officials for RPCV voices to be heard.

Don't want to run, but curious to watch the election process? You are more than welcome! PPCA Membership Meetings are open to all PPCA Members. The program will start at 7pm.

Topic: PPCA April Membership Meeting
Time: Apr 11, 2021 07:00 PM Pacific Time (US and Canada)

Join Zoom Meeting
https://us02web.zoom.us/j/89682213889?pwd=MjNSTGo3M1FzM1BRcTJ0TURIa0xHUT09

Meeting ID: 896 8221 3889
Passcode: 663617


PPCA Events

Monday 4/12 6:30-8:00pm - Salon Francophone




Salon Francophone is a gathering of French speakers and is currently being held as a Zoom meeting. Please RSVP to gmaertens97230@gmail.com to receive the Zoom link. Tou​s les niveaux sont bienvenus. On vous y verra! Image created by Renee Kotubetey-Adodo


Every Wednesday 6:00-8:00pm - Oregon Food Bank Service (In Person)




PPCA is volunteering at the Oregon Food Bank. We are packing food at the Volunteer Action Center, 7900 NE 33rd Drive Portland 97211. Must be at least 16 years of age, and sign up individually the previous week by Friday evening. Spaces are limited. We work individually at tables with strict covid hygiene procedures. For questions on signing up please contact Tom DeMeo at service@crpca.org


PPCA Book Club to Host Peter Hessler!

Friday 4/23 6:30-8:00pm - Book Club




This is a really big deal for PPCA members! We are hoping that more of you will be able to join us for this special meeting with the one and only Peter Hessler. Many of you read River Town during service and perhaps some of you also read the article he wrote for The New Yorker after Peace Corps China closed suddenly. Well known and respected in the Peace Corps community, we look forward to hosting him later this month!
Review: © Publishers Weekly: New Yorker foreign correspondent Hessler (Oracle Bones) lived in Egypt during the months and years following the 2011 ouster of president Hosni Mubarak, and his account of learning Arabic, befriending a diverse array of characters, and gingerly probing the sore spots of Egyptian society is at once engrossing and illuminating. While Hessler lives in Cairo and much of the early action centers there, he ventures more widely than most foreigners in the country, and his reporting from sleepy upper Egyptian villages and remote Chinese development projects add complexity. Most of Hessler's contacts get roughed up and imprisoned by the security services at one point or another, often for inscrutable reasons: "There was no point to the brutality-it served no larger purpose." He returns frequently to the theme of internal tension and contradiction-that Egyptians "combined rigid tradition with ideas that could be surprisingly open-minded or nonconformist"-to contrast the brittle institutions of the state, such as courts, with the deep-seated social patterns and relationships that provide structure when the state is dysfunctional or ineffectual. Adroitly combining the color and pacing of travel writing and investigative journalism with the tools and insight of anthropological fieldwork and political theory, this stakes a strong claim to being the definitive book to emerge from the Egyptian revolution.
Where to find it:
Libraries: Clackamas Co | Ft Vancouver | Multnomah Co | Washington Co
Vendors: Powell's | Amazon | Barnes & Noble

The Zoom link is https://us02web.zoom.us/j/84100648365?pwd=TUs0TUxTM2FuaStEVUE2ME1naURVUT09. For those for whom that link doesn't work, the Zoom ID is 841-0064-8365 and the passcode is 776434.


PPCA Local Summer Family Campout



2021 Portland Peace Corps Assoc. LOCAL Summer Family Campout
When: Thursday, July 1 through Monday July 5th Come for the day, an overnight or two, or all four nights!
Where: Hudson Parcher County Park, Rainier OR. Group Site T014. 50 miles / 1 hr from Portland.
Who: Everyone is welcome! This is a great site for families w/ kids.
RVers: Go to the "Hudson-Parcher Park, Oregon" page on http://www.reserveamerica.com ASAP to reserve a spot for you and your RV.
Hudson Parcher Park has 10 tent sites, 25 RV sites, a bike camping site, playgrounds for the kids, picnic tables, fire rings, volleyball courts, baseball fields, flushing toilets and hot showers.

Newsletter Photo Contest

Each month, one service photo from a PPCA member is featured in our Newsletter. If you would like a photo of your service to be included in a future Newsletter, please submit a photo from your Peace Corps service to communications@crpca.org and include 1) your country of service, 2) years served 3) Short caption to go with the photo (i.e. description of what is going on in the photo/where it was taken). As you Communications Coordinator, I have been having a lot of fun including more photos and graphics in these weekly publications. I am always looking for suggestions for how to make these publications more interesting, engaging and inviting, so do not hesitate to reach out with suggestions!

Andrea Franke

PPCA Communications Coordinator
---