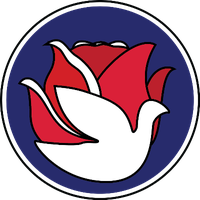 PPCA NEWSLETTER
The Portland Peace Corps Association Publication

Volume 41, Issue 5
May 2021
CONTENTS:

- Monthly Photo Contest
- April Election Results and Openings
- PPCA Summer Campout
- Seattle RPCV Campout
- Bayram
- PPCA Map 2021 Events
- Membership Report
- How to Renew Your Membership
İyi Bayramlar! (That is how you say happy Ramadan in Turkish! Keep reading for virtual RPCV Turkey Bayram event) This months' featured photo was submitted to us by PPCA member Maranee 'Mimi' Jones Sanders from her Peace Corps service in Turkey, where she served from 1963 to 1965 as a Home Ec. Volunteer in the Gaziantep villages. She taught new ways to wash clothes, sew, and make baby food. Thank you for your service!




To have your photo considered for next month's Newsletter please email me at communications@crpca.org. We are almost out of photos to publish, so please send one if you have not already. Sometimes these newsletters get dumped into Gmails "promotions" category, so be sure to check back issues to see if your photo has been published! No need to resubmit any photos you have already sent in-- there is a possibility they will be featured down the line!


Andrea Franke
Outgoing Communications Coordinator
May Election Results & Openings
Meet our new Membership Coordinator!



Returning to the Pacific Northwest from Peace Corps Philippines during the COVID-19 evacuation, Alexander landed on his feet in Portland. He holds a bachelor's degree from The Evergreen State College in Olympia, Washington, and plans on returning to school in the fall to start his Masters at Portland State University. Alexander is passionate about sustainability, equity, and the community. In his free time, he enjoys hiking, running, and having a drink with friends. He is excited to serve the returned Peace Corps community as the Membership Coordinator for the PPCA.

PPCA also wants to say a bit thank you to Bill Stein for having served as the Membership Coordinator for so long! Have no fear, bookworms, Bill will continue to serve as the PPCA Book Club Coordinator.

PPCA is still looking to fill three more positions! Interested in joining the board? Please reach out to us!


2021 Portland Peace Corps Assoc. LOCAL Summer Family Campout
When: Thursday, July 1 through Monday July 5th Come for the day, an overnight or two, or all four nights!
Where: Hudson Parcher County Park, Rainier OR. Group Site T014. 50 miles / 1 hr from Portland.
Who: Everyone is welcome! This is a great site for families w/ kids.
RVers: Go to the "Hudson-Parcher Park, Oregon" page on http://www.reserveamerica.com ASAP to reserve a spot for you and your RV.
Hudson Parcher Park has 10 tent sites, 25 RV sites, a bike camping site, playgrounds for the kids, picnic tables, fire rings, volleyball courts, baseball fields, flushing toilets and hot showers.
Bayram
by Mimi Sanders, RPCV Turkey
Join a Zoom meeting celebrating the Turkish holidays! Open to both RPCVs from Turkey or RPCVs that have served elsewhere and are interested to join! May sport day Sat May 22, 4-6pm, and Kurban Bayram Sat July 24 4-6th. We will make a toast from home. Bring your own drink (maybe some rakı??) to toast! Check with mimisandersart@hotmail.com.

PPCA May 2021 Events
Images by Andrea Franke, Communications Coordinator
INSTRUCTIONAL VIDEO: How to find out about PPCA events. This is a reminder that we are discontinuing weekly eUpdates, but there are many ways to find out about the events you would like to attend. Please check out this link for an instructional video of how to access the events calendar.

Please continue to check PPCA's NEW website for updates on events: https://www.portlandpeacecorps.org/cpages/calendar-1
Tuesdays 5/4 & 5/18, 7:00 pm to 9:00pm - Writer's Workshop




Great opportunity to share and improve your writing! The sessions will be held on Zoom from 7-9 pm. You are welcome to share fiction, non-fiction, poetry, tales of your Peace Corps Experience or other stories. Send in your name & email to be included in the Zoom meeting. mimisandersart@hotmail.com, The sessions will continue about every two weeks, Hosted by Mimi Sanders (Turkey 3) & Jenny Tsai (Fiji 90-92). Thank you so much to you both for keeping these workshops going through the pandemic!
Every Wednesday 6:00-8:00pm - Oregon Food Bank Service


PPCA is volunteering at the Oregon Food Bank. We are packing food at the Volunteer Action Center, 7900 NE 33rd Drive Portland 97211. Must be at least 16 years of age, and sign up individually the previous week by Friday evening. Spaces are limited. We work individually at tables with strict covid hygiene procedures. For questions on signing up please contact Tom DeMeo at service@crpca.org

Wednesday 5/5 6:30-9:00pm - Book Group


Sijie, Dai: Balzac and the Little Chinese Seamstress (2001)

Discussion: Wednesday, May 5, 2021, 6:30-8:00 pm. Online meeting via Zoom; e-mail bookclub@portlandpeacecorps.org for the login information.

Review: © Publishers Weekly: The Cultural Revolution of Chairman Mao Zedong altered Chinese history in the 1960s and '70s, forcibly sending hundreds of thousands of Chinese intellectuals to peasant villages for "re-education." This moving, often wrenching short novel by a writer who was himself re-educated in the '70s tells how two young men weather years of banishment, emphasizing the power of literature to free the mind. Sijie's unnamed 17-year-old protagonist and his best friend, Luo, are bourgeois doctors' sons, and so condemned to serve four years in a remote mountain village, carrying pails of excrement daily up a hill. Only their ingenuity helps them to survive. The two friends are good at storytelling, and the village headman commands them to put on "oral cinema shows" for the villagers, reciting the plots and dialogue of movies. When another city boy leaves the mountains, the friends steal a suitcase full of forbidden books he has been hiding, knowing he will be afraid to call the authorities. Enchanted by the prose of a host of European writers, they dare to tell the story of The Count of Monte Cristo to the village tailor and to read Balzac to his shy and beautiful young daughter. Luo, who adores the Little Seamstress, dreams of transforming her from a simple country girl into a sophisticated lover with his foreign tales. He succeeds beyond his expectations, but the result is not what he might have hoped for, and leads to an unexpected, droll and poignant conclusion. The warmth and humor of Sijie's prose and the clarity of Rilke's translation distinguish this slim first novel, a wonderfully human tale.

Where to find it:
Libraries: Clackamas Co | Ft Vancouver | Multnomah Co | Washington Co
Vendors: Powell's | Amazon | Barnes & Noble

Monday 5/10 6:30-8:00pm - Salon Francophone

Salon Francophone is a gathering of RPCVs who are French speakers. Many served in former French colonies, but others learned French by studying it in the US and others have lived in France. We welcome all levels. Currently our gatherings are being held every second Monday from 6:30 to 8:00 PM as a Zoom meeting.
Please RSVP to francais@portlandpeacecorps.org to receive the Zoom link. Before the pandemic we enjoyed gatherings in restaurants, and it was fun to meet in person, but we were limited to conversing only with those who were nearest us. With Zoom, we have a chance for everyone to converse and share their stories. We have chosen topics ('Pets in the Peace Corps' was a recent topic) or shared the screen to show photos and talk about our experiences. Tom DeMeo recently gave a power point about his trip to Eritrea. We practice our French and enjoy getting to know other RPCVs.
Sunday 5/16, 7:00 pm to 8:00pm - Membership Meeting

We will be holding our monthly Membership Meeting the Sunday after Mother's Day! Are you interested in running for a PPCA position? We are still looking to fill the Communication Coordinator and Advocacy Coordinator Positions! Membership Meetings are open to all PPCA Members. The program will start at 7pm.

Monday 5/31, 6:30 pm to 8:00pm - Pub Night




We hope to see you again this month! This is a great way to link up with other RPCVs, hear interesting stories from around the world, and grab a drink among good virtual company. The Pub Nights will be virtual on Zoom for the foreseeable future. The link for the Zoom will be sent to folks who email asking for it - pubnight@crpca.org
Service Report Numbers
by Tabatha Rood, Advocacy Coordinator


Take a look at everything we've done this year! NPCA asked advocacy coordinators to compile a summary of the service RPCVs do in their communities, and in turn use this information to advocate for the persistence of the Peace Corps and the impact we have for many years after service. If you have something to add or change, please send corrections to Tabatha at advocacy@portlandpeacecorps.org. Thanks to everyone for their dedication and volunteer hours, we are lucky to have such a great group!

Link to report
April
Membership Report
by Alexander Butler, Membership Coordinator


On April 30, 2021, PPCA has 147 active members in 120 households, of which 22 members are in their free first year.

On April 30, 2020, we had 189 active members in 162 households, of which 5 members were currently serving PCVs and 37 members were in their free first year.

In April 2021 we gained 1 new member: Chris Foertsch (Mali 2002-2004). Welcome!

In April 2021 the following 19 members renewed: Laura Alexander (Mongolia 2010-2013), Karen Cellarius (Hungary 1991-1993), Brian Fassett (Bulgaria 2004-2006), Kate Fassett (Bulgaria 2004-2006) , Jack Fones (Tonga 1976-1978), Gracie Johnson (Lesotho 2018-2020), CJ Johnson (Cameroon 1989-1991), Lauren Johnson (Cameroon 1989-1991), Marin Palmer (Paraguay 2007-2009), Elizabeth Samuels (Benin 1975-1977), Rick Samuels, Nancy Sander (Senegal 1976-1978), Crystal Smith (Thailand 1967-1969), George Smith (Thailand 1967-1969), Lisa Snell (Morocco 2003-2005), Jackie Van Anda (Honduras 1976-1978), Emily Vilorio (Panama 2007-2009), Marjan Wazeka (Pakistan 1963-1965), and J Marcus Wood (Libya 1966-1968). Thank you!

In April 2021 dues amnesty was extended to 5 lapsed members, of which 2 had been in their free first year.
How to Renew Your Membership
You can mail your check for $20 (or $100 for a Supporting Membership) to CRPCA, P.O. Box 802, Portland, OR 97207, or, once our website is running again, go to http://www.crpca.org/checkout/ and click one of the "dues" buttons.
---