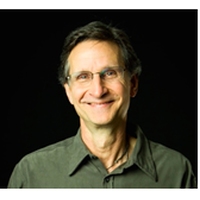 Thursday, October 28, 6:30 pm to 7:30 pm PDT
PPCA programs took a hiatus when the pandemic began. While we remain unable to gather in members' homes to share meals, we thought we would use the opportunity to recruit interesting folks to speak to our community from anywhere in the world. For the first in this series, I've gone to an inspiring individual I met when I was a Peace Corps Volunteer in Niger; Ken Patterson will be Zooming with us from his home in Asheville, North Carolina.
For programs to come, I'm seeking to crowd-source speakers. If you're in touch with someone who would inspire our community, please send them my way! - Bill Stein (RPCV Niger 1990-1993), PPCA Program Coordinator, program@portlandpeacecorps.org. If you'd like to attend please contact Bill at this email addres for the virtual meeting details.
Ken Patterson is the Director of Grassroots Impact for RESULTS. Following nearly 8 years in West Africa as a Peace Corps Volunteer, trainer, and Associate Peace Corps Director for Agriculture, he worked in urban economic development in Cleveland, OH, but knew that he needed to get back to international development. He started volunteering with RESULTS, an anti-poverty constituent advocacy organization in 2002 and he knew he had found what he was looking for. He started working for RESULTS in 2005 and has helped improve US policies on global health, education, and economic opportunity and mobilize billions of US dollars for programs making a difference in people's lives around the world. He'll talk about how his experience in the Peace Corps shaped his life and how he continues to stay in contact with his volunteer village. He'll also speak about how RESULTS became an extension of his work in West Africa and how RESULTS and the National Peace Corps Association came together around the Global Allies Program: Partners Ending Poverty with RESULTS (or GAP for short), a new affiliate group of NPCA. GAP is an opportunity for RPCVs to create positive change on issues they worked on as PCVs, but at a much larger scale.
---