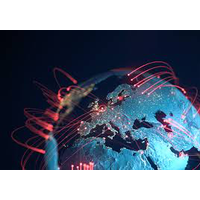 Due to the impacts of COVID-19, the Portland Peace Corps Association has established a special COVID-19 Support Fund to support our community members. Beginning immediately, newly evacuated PCVs and local RPCVs in NW Oregon and SW Washington may apply for funds based on their needs. Please refer to the information below to learn more about this funding opportunity and how to apply.
What: PPCA has established a special fund for one-time payments to support community members with crucial needs due to their evacuation and/or impacts from the coronavirus pandemic.
Who: Newly evacuated PCVs and local RPCVs in NW Oregon and SW Washington

Eligibility: Individual must describe how they have been impacted, their need, and what they will use the funds for.

How to apply for assistance: Take our COVID-19 Support Survey NOW at https://www.surveymonkey.com/r/7H27S7V.
Note: We will never divulge anything that could be used to identify recipients, but we may paraphrase applicants' needs to promote donations to our COVID-19 Support Fund.
When: We are considering new support applicants now! The first round of payments was made in early May, providing 6 newly evacuated PCVs with $2,300 in support. Future payments are dependent on member contributions to our COVID-19 Support Fund.

Who makes the selection decision?

PPCA has named a four-person committee to review requests and maintain confidentiality.

Amount of funds: As of May 20, thanks largely to member generosity, the total fund exceeds $750. As a result, we are willing to consider payments between $200 and $500.
Method of payment: Payments will be made

via Venmo

or by check.
Seeking additional donations to this fund? PPCA seeks additional donations to our COVID-19 Support Fund at at our Donations Campaign page
---